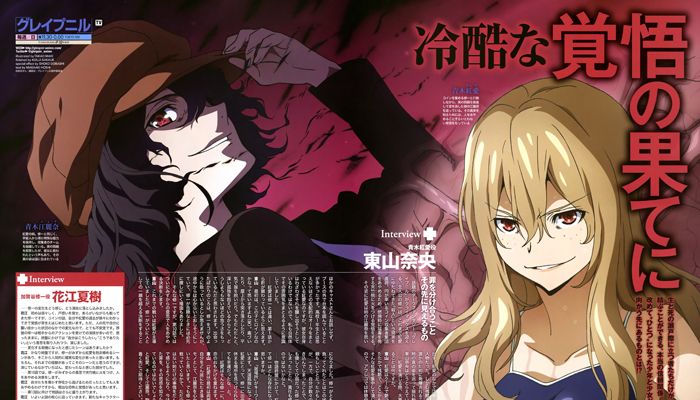 Hola Nakamas de
Supremo
, aquí les dejo la
EnciclopediaSnF Temporada de Anime Primavera 2020
, donde podrás valorarla, ademas conocer un poco mas sobre el autor original, el estudio de animación, numero de episodios a si como su
SinopsiSnF
, No olvides realizar tu
Donativo
, aquí les dejo la lista de anime:
EnciclopediaSnF Temporada de Anime Primavera 2020
Argonavis from BanG Dream!
Arte
BNA: Brand New Animal
Boku no Hero Academia 4th
Bungou to Alchemist: Shinpan no Haguruma
Daiya no A Act II
Digimon Adventure:
Fruits Basket 2nd Season
Fugou Keiji Balance: Unlimited
Gal to Kyouryuu
Gleipnir
Hachinantte Sore wa Nai Deshou!
Honzuki no Gekokujou 2nd
Houkago Teibou Nisshi
Jashin-chan Dropkick 2nd
Kaguya-sama wa Kokurasetai? Tensai-tachi no Renai Zunousen
Kakushigoto
Kami no Tou: Tower of God
Kingdom 3rd
Kitsutsuki Tantei-Dokoro
Listeners
Major 2nd
Mewkledreamy
Nami yo Kiite Kure
Nanatsu no Taizai: Kamigami no Gekirin
Otome Game no Hametsu Flag Shika Nai Akuyaku Reijou ni Tensei Shiteshimatta...
Princess Connect! Re:Dive
Shachou, Battle no Jikan Desu!
Shadowverse
Shin Sakura Taisen the Animation
Shironeko Project: Zero Chronicle
Tamayomi
Toaru Kagaku no Railgun T
Tomica Kizuna Gattai Earth Granner
Tsugumomo 2nd
Yesterday o Utatte
Yu-Gi-Oh! Sevens
Películas de Anime