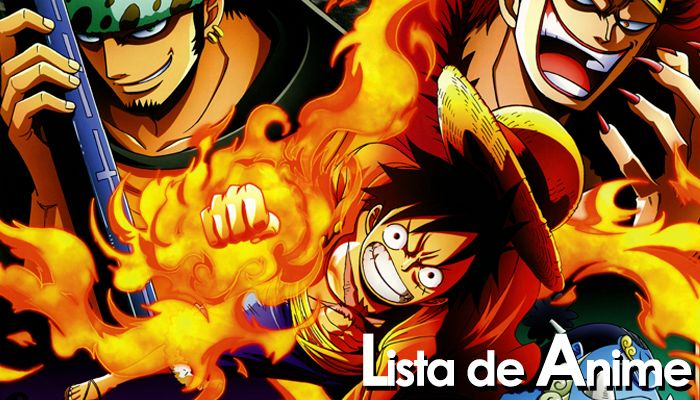 0
100% Pascal-sensei
12-Sai: Chiccha na Mune no Tokimeki
12-Sai: Chiccha na Mune no Tokimeki 2nd
18if
25-Sai no Joshi Kousei: Kodomo ni wa Oshierarenai Koto Shite Yaru yo
3D Kanojo Real Girl
91 Days
A
Absolute Duo
ACCA Jusan-ku Kansatsu-ka
Accel World: Infinite Burst
Action Heroine Cheer Fruits
Active Raid: Kidou Kyoushuushitsu Dai-Hakkei
Active Raid: Kidou Kyoushuushitsu Dai-Hakkei 2nd
Aguu: Tensai Ningyou
Aho-Girl
Aikatsu Friends!
Aikatsu Stars!
Ai-Mai-Mi Surgical Friends
Ajin
Ajin 2nd
Akagami no Shirayuki-hime
Akagami no Shirayuki-hime 2nd
Akanesasu Shoujo
Akkun to Kanojo
Aldnoah.Zero 2
Alice or Alice
Alice & Zouroku
All Out!!
Amaama to Inazuma
Amai Choubatsu: Watashi wa Kanshu Senyou Pet
Amanchu!
Amanchu! Advance
Ameiro Cocoa
Ameiro Cocoa in Hawaii
Ameiro Cocoa Rainy color e Youkoso!
Ameiro Cocoa Series Ame-con!!
Ange Vierge
Angolmois
Anima Yell!
Anime de Wakaru Shinryounaika
Anime-Gataris
Ani Tore! EX
Anitore! XX
Ansatsu Kyoushitsu
Ansatsu Kyoushitsu Season 2nd
Aoharu x Kikanjuu
Ao no Exorcist: Kyoto Fujou Ou-hen
Ao no Kanata no Four Rhythm
Aquarion Logos
Araburu Kisetsu no Otome-domo yo
Arifureta Shokugyou de Sekaisaikyou
Arslan Senki
Arslan Senki: Fuujin Ranbu
Asobi Asobase
Atom The Beginning
B
Baby Steps Second Season
Back Street Girls
Bakumatsu
Bakumatsu Crisis
Bakuon!!
Bakutsuri Bar
Ballroom e Youkoso
Banana Fish
BanG Dream!
BanG Dream! 2nd Season
Basilisk: Ouka Ninpouchou
Battery
Battle Girl High School
Battle Spirits Burning Soul
Battle Spirits Double Drive
Beatless
Beatless Final Stage
Beelzebub-jou no Okinimesu Mama.
BEM
Bermuda Triangle: Colorful Pastrale
Bernard-jou Iwaku.
Berserk
Berserk (2017)
Beyblade Burst
Beyblade Burst Chouzetsu
Big Order
Bikini Warriors
Binan Koukou Chikyuu Bouei Bu Love!
Binan Koukou Chikyuu Bouei-bu Love! Love!
Binan Koukou Chikyuu Bouei-bu Happy Kiss!
Bishoujo Senshi Sailor Moon Crystal III
Bishoujo Yuugi Unit Crane Geeru Galaxy
Black Clover
Blend S
Boku dake ga Inai Machi
Boku no Hero Academia
Boku no Hero Academia 2nd
Boku no Hero Academia 3rd
Boku no Kanojo ga Majime Sugiru Shobitch na Ken
Boku-tachi wa Benkyou ga Dekinai
Boogiepop wa Warawanai
B-PROJECT -Kodo Ambitious-
B-PROJECT: Zecchou Emotion
Boruto: Naruto Next Generations
Brave Beats
Brave Witches
Bubuki Buranki
Bubuki Buranki Hoshi no Kyojin
Bungou Stray Dogs
Bungou Stray Dogs 2nd
Bungo Stray Dogs 3rd
Bungo Stray Dogs: Dead Apple.
Busou Shoujo Machiavellism
Butlers: Chitose Momotose Monogatari
C
Caligula
Captain Tsubasa (2018)
Cardcaptor Sakura: Clear Card
Cardfight!! Vanguard G: Gears Crisis-hen
Carole & Tuesday
Centaur no Nayami
Chain Chronicle: Haecceitas no Hikari
Chaos;Child
Chaos Dragon: Sekiryuu Sen'eki
Charlotte
Cheer Danshi!!
Chio-chan no Tsuugakuro
Chiruran Nibun no Ichi
Choujigen Kakumei Anime Dimension High School
Choukadou Girl 1/6
Chou Shounen Tantei-dan NEO
Chuukan Kanriroku Tonegawa
Cinderella Girls Gekijou
Circlet Princess
Citrus
ClassicaLoid
ClassicaLoid 2nd
Classroom☆Crisis
Clione no Akari
Clockwork Planet
Code Geass Hangyaku no Lelouch III: Oudou
Code: Realize -Sousei no Himegimi-
Comet Lucifer
Comic Girls
Conception
Concrete Revolutio: Choujin Gensou
Concrete Revolutio: Choujin Gensou The Last Song
Cop Craft
Cutie Honey Universe
D
Dagashi Kashi
Dagashi Kashi 2
Daiya no A Second Season
Daiya no A Act II
D.Gray-man Hallow
DamePri Anime Caravan
Dance with Devils
Danchigai
Danganronpa 3: The End of Kibougamine Gakuen: Mirai Hen
Danganronpa 3: The End of Kibougamine Gakuen: Zetsubou Hen
Danna ga Nani wo Itteiru ka Wakaranai Ken 2-sure-me
DARLING in the FRANXX
Date A Live III
Days
Death March Kara Hajimaru Isekai Kyousoukyoku
Death Parade
Demi-chan wa Kataritai
Denpa Kyoushi
Devils' Line
Diabolik Lovers More, Blood
Dies irae
Digimon Adventure tri. Bokura no Mirai
Digimon Universe: Appli Monsters
Dimension W
DIVE!!
Divine Gate
Doamaiger D
Dog Days"
Domestic na Kanojo
Donten ni Warau Gaiden: Shukumei Soutou no Fuuma
Doraemon: Nobita no Takarajima
Doreiku The Animation
Dororo
DOUBLE DECKER!
Doukyonin wa Hiza, Tokidoki, Atama no Ue.
Dragon Ball Chou
Dream Festival!
Drifters
Drive Head: Tomika Hyper Rescue Kidou Kyuukyuu Keisatsu
Dr. Stone
Duel Master Versus Revolution
Dumbbell Nan-Kilo Moteru?
Dungeon no Deai wo Motomeru no wa Machigatteiru no Darou ka?
Dungeon ni Deai o Motomeru no wa Machigatteiru Darou ka 2nd
Dungeon ni Deai wo Motomeru no wa Machigatteiru no Darou ka? Gaiden: Sword Oratoria
Durarara!!×2 Ketsu
Durarara!!x2 Shou
Durarara!!x2 Ten
DYNAMIC CHORD
E
Egao no Daika
Eiga Crayon Shin-chan Bakumori! Kung-Fu Boys ~Ramen Tairan~
ēlDLIVE
Endride
Endro~!
Enn Enn no Shouboutai
Ensemble Stars!
Eromanga Sensei
Etotama
Evil or Live
F
Fairy gone
Fairy Tail (2018)
Fairy Tail Zero
Fate/Apocrypha
Fate/Extra Last Encore: Illustrias Tendousetsu
Fate/kaleid liner Prisma☆Illya 2wei Herz!
Fate/kaleid liner Prisma☆Illya 3rei!!
Fate/stay night Unlimited Blade Works 2nd Season
FLCL Alternative
FLCL Progressive
FLCL Alternative Movie
Flip Flappers
Flying Witch
Frame Arms Girl
Free! Dive to the Future
Fruits Basket (2019)
Fukigen na Mononokean
Fukigen na Mononokean Tsuzuki
Fukumentei Noise
Full Metal Panic! Invisible Victory
Fumikiri Jikan
Fune wo Amu
Fushigi na Somera-chan
Future Card Buddyfight 100
Future Card Buddyfight DDD
Future Card Buddyfight X: All-Star Fight
Fuuka
G
Gabriel DropOut
Gaikotsu Shotenin Honda-san
Gakkou Gurashi!
Gakuen Babysitters
Gakuen Basara
Gakusen Toshi Asterisk
Gakusen Toshi Asterisk 2nd
Gamers!
Gangsta.
Garo Guren no Tsuki
Garo -Vanishing Line-
Gatchaman Crowds insight
Gate: Jieitai Kanochi nite, Kaku Tatakaeri
Gate: Jieitai Kanochi nite, Kaku Tatakaeri 2nd
GeGeGe no Kitarou
gdgd men's party
Gekijouban Servamp: Alice in the Garden
Gintama° (2015)
Gintama. (2017)
Gintama (2018)
Gintama: Porori Arc
Gin no Guardian
Gin no Guardian 2nd
Girlish Number
Girly Air Force
Goblin Slayer
Gochuumon wa Usagi Desu ka?? 2nd
God Eater
Godzilla: Kessen Kidou Zoushoku Toshi
Golden Kamuy
Golden Kamuy 2nd
Go! Princess PreCure
Gotoubun no Hanayome
Granbelm
Grand Blue
Granblue Fantasy the Animation
Grancrest Senki
Grimms Notes the Animation
Grisaia no Meikyuu & Grisaia no Rakuen
Gundam Build Divers
Gunjou no Magmell
Gunslinger Stratos
Gurazeni
Gurazeni 2nd
Gyakuten Saiban
Gyakuten Saiban Sono Shinjitsu Igiari! 2nd
H
Hachigatsu no Cinderella Nine
Hacka Doll the Animation
Haifuri
Haikara-san ga Touru Kouhen: Hana no Toukyou Dai Roman
Haikyu!! 2nd
Haikyu!! Karasuno Koukou VS Shiratorizawa Gakuen Koukou
Hai to Gensou no Grimgar
Hajimete no Gal
Hakata Tonkotsu Ramens
Hakumei and Mikochi
Handa-kun
Hand Shakers
Hanebado!
Happy Sugar Life
HaruChika: Haruta to Chika wa Seishun Suru
Harukana Receive
Hataraku Saibou
Hatsukoi Monster
Heavy Object
Hello! Kin-iro Mosaic
Hetalia: The World Twinkle
Heybot!
Hibike! Euphonium
Hibike! Euphonium 2nd
Hi Score Girl
Hidan no Aria AA
High Shool DxD BorN
High School DxD Hero
Himouto! Umaru-chan
Himouto! Umaru-chan R
Hinako Note
Hina Logi: from Luck & Logic
Hinamatsuri
Hinomaru Zumou
Hi Score Girl
Hisone to Masotan
Hitori Bocchi no Marumaru Seikatsu
Hoshin Engi
Houkago no Pleiades
Houseki no Kuni
Houzuki no Reitetsu 2nd
Houzuki no Reitetsu 3rd
Hundred
Hyakuren no Haou to Seiyaku no Valkyria
I
ID-0
Idol Jihen
Idol Memories
Ikemen Sengoku: Toki o Kakeru Koi
Imouto Sae Ireba Ii.
Inazuma Eleven: Ares no Tenbin
Inazuma Eleven: Orion no Kokuin
Ingress
Inuyashiki
Iroduku Sekai no Ashita kara.
Isekai Cheat Magician
Isekai Maou to Shoukan Shoujo no Dorei Majutsu
Isekai Shokudou
Isekai Quartet
Isekai wa Smartphone to Tomo ni.
Island
Isuca
J
Jashin-chan Dropkick
Jigoku Shoujo: Yoi no Togi
Jikan no Shihaisha
Jikken-hin Kazoku: Creatures Family Days
Jingai-san no Yome
Jitsu wa Watashi wa
JK Meshi!
JoJo no Kimyou na Bouken: Diamond wa Kudakenai
JoJo no Kimyou na Bouken: Stardust Crusaders Egypt-hen
JoJo no Kimyou na Bouken: Ougon no Kaze
Joker Game
Joshi Kausei
Joshi Kousei no Mudazukai
Joukamachi no Dandelion
Junji Ito "Collection"
Junketsu no Maria
Just Because!
Juuni Taisen: Zodiac War
Juuou Mujin no Fafnir
K
K: Seven Stories
Kabukibu!
Kagewani
Kagewani: Shou
Kaguya-sama wa Kokurasetai: Tensai-tachi no Renai Zunousen
Kaitou Joker Second Season
Kaitou Joker 3rd
Kaitou Joker 4th
Kaito × Ansa
Kakegurui
Kakegurui 2nd
Kakuriyo Yadomeshi
Kamisama Hajimemashita 2
Kanata no Astra
Kangoku Gakuen Prison School
Kantai Collection –Kan Colle-
Kanojo to Kanojo no Neko: Everything Flows
Karakai Jouzu no Takagi-san
Karakai Jouzu no Takagi-san 2nd
Katsugeki! Touken Ranbu
Katsute Kami Datta Kemono-tachi e
Kawaikereba Hentai demo Suki ni Natte Kuremasuka?
Kaze ga Tsuyoku Fuiteiru
Kaze no You ni
Keijo!!!!!!!!
Kekkai Sensen
Kemono Friends
Kemono Friends 2nd
Kemurikusa
Kenja no Mago
Kenka Banchou Otome: Girl Beats Boys
Keppeki Danshi! Aoyama-kun
Kidou Senshi Gundam: Tekketsu no Orphans
Kidou Senshi Gundam: Tekketsu no Orphans 2nd
Kidou Senshi Gundam Thunderbolt December Sky
Kidou Senshi Gundam: The Origin Zenya - Akai Suisei
Kidou Senshi Gundam Unicorn RE:0096
Kiitarou Shounen no Youkai Enikki
Killing Bites
Kimetsu no Yaiba
Kimi no Na wa
Kimi no Suizou o Tabetai
Kimetsu no Yaiba
Kindaichi Shounen no Jikenbo Returns 2nd
Kino no Tabi - the Beautiful World- the Animated Series
Kiratto Pri☆Chan
Kishuku Gakkou no Juliet
Kitsune no Koe
Kiznaiver
Kizumonogatari II: Nekketsu-hen
Knight's & Magic
Kobayashi-san Chi no Maid Dragon
Koi to Uso
Koi wa Ameagari no You ni
Kokkoku
Komori-san wa Kotowarenai!
Konbini Kareshi
Kono Bijutsu-bu niwa Mondai ga Aru!
Kono Oto Tomare!
Kono Subarashii Sekai ni Shukufuku o!
Kono Subarashii Sekai ni Shukufuku o! 2nd
Kono Yo no Hate de Koi o Utau Shoujo YU-NO
Konohana Kitan
Koufuku Graffiti
Koukaku Kidoutai Arise: Alternative Architecture
Koukaku no Pandora
Koukou Hoshi Kageki
Koutetsujou no Kabaneri
Kouya no Kotobuki Hikoutai
Kowabon
K: Return of Kings
Kujira no Kora wa Sajou ni Utau
Kuma Miko
Kurayami Santa
Kuroko no Basuke 3
Kuromukuro
Kuusen Madoushi Kouhosei no Kyoukan
Kuzu no Honkai
Kyokai no Rinne
Kyoukai no Rinne 2nd
Kyoukai no Rinne 3
Kyouto Teramachi Sanjou no Holmes
L
Ladyspo
Lance N' Masques
Last Period: Owari naki Rasen no Monogatari
Layton Mystery Tanteisha: Katori no Nazotoki File
Little Witch Academia
Liz to Aoitori
Long Riders!
Lord El-Melloi II-sei no Jikenbo -Rail Zeppelin Grace note-
Lord of Vermilion: Guren no Ou
Lostorage conflated WIXOSS
Lostorage incited WIXOSS
Love Kome -We Love Rice-
Love Kome -We Love Rice- 2nd
Love Live! Sunshine!!
Love Live! Sunshine!! 2nd
Luck and Logic
Luger Code 1951
Lupin III (2015)
Lupin the Third: Part 5
M
Machikado Mazoku
Macross Delta
Made in Abyss
Magi: Sinbad no Bouken
Magical Girl Lyrical Nanoha Detonation
Magic-kyun! Renaissance
Mahoujin Guru Guru
Mahou Shoujo Ikusei Keikaku
Mahou Shoujo Lyrical Nanoha ViVid
Mahou Shoujo Nante Mouiidesukara.
Mahou Shoujo Nante Mouiidesukara. 2nd
Mahou Shoujo Ore
Mahou Shoujo Site
Mahou Shoujo Tokushoosen Asuka
Mahou Tsukai no Yome
Mahou Tsukai Precure!
Major 2nd
Makura no Danshi
Manaria Friends
Maou-sama, Retry!
Märchen Mädchen
Marginal#4 Kiss Kara Tsukuru Big Bang
Masamune-kun's Revenge
Masou Gakuen Hybrid Heart Magias Academy Ataraxia
Mayoiga
Mayonaka no Occult Koumuin
Megalobox
Meiji Tokyo Renka
Meitantei Conan Zero no Shikkounin
Merc Storia: Mukiryoku no Shounen to Bin no Naka no Shoujo
Midara na Ao-chan wa Benkyou ga Dekinai
Miira no Kaikata
Mitsuboshi Colors
Mikagura Gakuen Kumikyoku
Million Doll
Minami Kamakura Koukou Joshi Jitensha-Bu
Mini Toji
Minna Atsumare! Falcom Gakuen SC
Miritari!
Miss Monochome- The Animation-2
Miss Monochome- The Animation-3
Mix
Mob Psycho 100
Mob Psycho 100 II
Monster Hunter Stories RIDE ON
Monster Musume no Iru Nichijou
Monster Strike 2nd
Monster Strike The Movie: Sora no Kanata
Muhyo to Roji no Mahouritsu Soudan Jimusho
Musaigen no Phantom World
Musekinin Galaxy Tylor
My Hero Academia THE MOVIE: Futari no Hero
N
Nagato Yuki-chan no Shoushitsu
Naka no Hito Genome Jikkyouchuu
Namu Amida Bu! -Rendai Utena-
Nana Maru San Batsu
Nanatsu no Taizai: Imashime no Fukkatsu
Nanatsu no Taizai: Tenkuu no Torawarebito
Nanbaka
Nanbaka 2nd
Nande Koko ni Sensei ga!
Nazotokine
Nejimaki Seirei Senki: Tenkyou no Alderamin
Netoge no Yome wa Onna no ko ja Nai to Omotta?
Netojuu no Susume
Netsuzou Trap
New Game!
New Game!! 2nd
Nijiiro Days
Nil Admirari no Tenbin
Ninja Slayer From Animation
Nisekoi:
Nobunaga no Shinobi
Nobunaga no Shinobi: Anegawa Ishiyama-hen
Nobunaga Sensei no Osanazuma
Non Non Biyori Repeat
Non Non Biyori Vacation
Noragami Aragoto
Nora to Oujo to Noraneko Heart
Norn9 - Norn + Nonette
Nurse Witch Komugi-chan R
Nyanko Days
O
Occultic;Nine
Ojisan and Marshmallow
Okusama ga Seitokaichou!
Okusama ga Seitokaichou! +!
Omae wa Mada Gunma o Shiranai
One Piece: Episode of Sorajima
One Piece Film Gold
One Punch Man
One-Punch Man 2nd
One Room
One Room 2nd
Ongaku Shoujo
Onigiri
Onihei
Onsen Yousei Hakone-chan
Ooya-san wa Shishunki!
Operation Han-Gyaku-Sei Million Arthur
Operation Han-Gyaku-Sei Million Arthur 2nd
Orange
Ore ga Ojou-sama Gakkou ni "Shomin Sample" Toshite Gets-rareta Ken
Ore ga Suki nano wa Imouto dakedo Imouto ja nai
Ore Monogatari!!
Ore-tacha Youkai Ningen
Osake wa Fuufu ni Natte kara
Oshiete! Galko-chan
Osomatsu-san
Osomatsu-san 2nd
Otaku ni Koi wa Muzukashii
Ousama Game
Oushitsu Kyoushi Heine
Overlord
Overlord III
Owarimonogatari
Owarimonogatari 2nd
Owari no Seraph
Owari no Seraph Nagoya Kessen-hen
Ozmafia!!
P
Pan de Peace!
Pastel Memories
Peacemaker Kurogane: Omou-michi
Penguin highway
PERSONA 5 the Animation
Phantasy Star Online 2: The Animation
Phantom in the Twilight
Piace: Watashi no Italian
Piano no Mori
Planetarian: Chiisana Hoshi no Yume
Planet With
Plastic Memories
Pocket Monster: Minna no Monogatari
Pokemon Sun & Moon
Pokémon XY & Z
Pokémon the Movie XY & Z: Volcanion to Karakuri no Magearna
Precure Super Stars!
Princess Principal
PriPara
Punch Line
Puri Puri Chii-chan!!
PuriSuto
Puzzle & Dragons Cross
Q
Qualidea Code
R
Radiant
Rainy Cocoa side G
Rakudai Kishi no Cavalry
Ramen Daisuki Koizumi-san
Ranpo Kitan: Game of Laplace
Re:CREATORS
Regalia: The Three Sacred Stars
Re-Kan!
Release the Spyce
ReLIFE
Renai Boukun
Re:Stage! Dream Days
revisions
Rewrite
Rewrite 2nd
Ragnastrike Angels
Reikenzan: Eichi e no Shikaku
Reikenzan: Hoshikuzu-tachi no Utage
Re: Zero Kara Hajimeru Isekai Seikatsu
RobiHachi
Robot Girls Z Plus
Rokka no Yuusha
Roku de Nashi Majutsu Koushi to Akashic Records
Rokuhoudou Yotsuiro Biyori
Room Mate
Ryuo no Oshigoto!
S
Saenai Heroine no Sodatekata
Saenai Heroine no Sodate-kata Flat
Saijaku Muhai no Bahamut
Sakamoto desu ga?
Saiki Kusuo no Psi Nan
Saint Seiya: Soul of Gold
Saiyuuki Reload Blast
Sakurada Reset
Sakurako-san no Ashimoto ni wa Shitai ga Umatteiru
Sakura Quest
Sangatsu no Lion
Sangatsu no Lion 2nd
Sanrio Danshi
Sansha Sanyou
Sarazanmai
Saredo Tsumibito wa Ryuu to Odoru
Satsuriku no Tenshi
Scared Rider XechS
Shikioriori
Schoolgirl Strikers Animation Channel
Schwarzesmarken
Seikai Suru Kado
Seiken Tsukai no World Break
Seiren
Seisen Cerberus: Ryuukoku no Fatalite
Seishun Buta Yarou wa Bunny Girl-senpai no Yume wo Minai
Sekai no Yami Zukan
Sekkou Boys
Sengoku Musou
Sengoku Night Blood
Senjuushi: The Thousand Noble Musketeers
Senki Zesshou Symphogear GX
Senki Zesshou Symphogear AXZ
Senki Zesshou Symphogear XV
Senryuu Shoujo
Servamp
Sewayaki Kitsune no Senko-san
Shakunetsu no Takkyuu Musume
Shichisei no Subaru
Shikioriori
Shimoneta to Iu Gainen ga Sonzai Shinai Taikutsu na Sekai
Shingeki! Kyojin Chuugakkou
Shingeki no Bahamut VIRGIN SOUL
Shingeki no Kyojin 2nd
Shingeki no Kyojin 3rd
Shingeki no Kyojin 4rd
Shinkalion
Shinmai Maou no Testament
Shinmai Maou no Testament BURST
Shokugeki no Souma
Shokugeki no Souma: Ni no Sara
Shokugeki no Souma: San no Sara
Shokugeki no Souma: San no Sara Toutsuki Ressha-hen
Shoujo Kageki Revue Starlight
Shoujo Suumatsu Ryokou
Shoujo-tachi wa Kouya o Mezasu
Shoukoku no Altair
Shoumetsu Toshi
Shounen Hollywood -Holly Stage for 50-
Shounen Maid
Shouwa Genroku Rakugo Shinjuu
Shouwa Genroku Rakugo Shinjuu: Sukeroku Futatabi-hen
Show By Rock!!
Show By Rock!!#
Show By Rock!! Short!!
Shuumatsu Nani Shitemasu ka? Isogashii Desu ka? Sukutte Moratte Ii Desu ka?
Shuumatsu no Izetta
Sidonia no Kishi: Daikyuu Wakusei Seneki
sin Nanatsu no Tazai
Sirius the Jaeger
Slow Start
Sora to Umi no Aida
Sora Yorimo Toui Basho
Sore ga Seiyuu!
Soukyuu no Fafner – Dead Aggressor: Exodus
Soukyuu no Fafner -Dead Aggressor: Exodus 2nd
Soul Buster: Shouseiran
Sounan desuka?
Souryo to Majiwaru Shikiyoku no Yoru ni…
Sousei no Onmyouji
Soushin Shoujo Matoi
Souten no Ken REGENESIS
Souten no Ken REGENESIS 2nd
Spiritpact
SSSS.Gridman
STARMYU 2nd
STARMYU 3rd
Steins;Gate 0
Stella no Mahou
Strike Witches 501 Butai Hasshinshimasu!
Subete ga F ni Naru
Sunohara-Sou no Kanrinin-san
SuzakiNishi The Animation
Sword Art Online: Alicization
Sword Art Online: Alternative Gun Gale Online
T
Tabi Machi Late Show
Taboo Tattoo
Tachibanakan To Lie Angle
Tada-kun wa Koi o Shinai
Tai-Madou Gakuen 35 Shiken Shoutai
Takamiya Nasuno Desu!
Takunomi.
Tales of Zestiria the X
Tales of Zestiria the X 2nd
Tanaka-kun wa Itsumo Kedaruge
Tantei Opera Milky Holmes TD
Tantei Team KZ Jiken Note
Tate no Yuusha no Nariagari
Teekyuu Fourth Season
Teekyuu Fifth Season
Teekyuu Sixth Season
Teekyuu 7
Teekyuu 8
Teekyuu 9
Tejina Senpai
Tensei Shitara Slime Datta Ken
Tenshi no 3 Piece!
Terraformars Revenge
Tesagure! Bukatsu-mono: Spin-off Puru Purun Sharumu to Asobou
The IDOLM@STER: Cinderella Girls
The Idolm@ster SideM Wake Atte Mini!
The Legend of the Galactic Heroes: Die Neue These Kaikou
The Reflection
The Rolling Girls
Tiger Mask W
Time Bokan 24
Time Bokan: Gyakushuu no San-Okunin
Time Travel Shoujo: Mari Waka to 8-nin no Kagakusha-tachi
Toaru Kagaku no Accelerator
Toaru Majutsu no Index III
Toji no Miko
Tokyo Ghoul √A
Tokyo Ghoul:re
Tokyo Ghoul:re 2nd
To Love-Ru –Trouble- Darkness 2nd
Tomica Hyper Rescue Drive Head: Kidou Kyuukyuu Keisatsu
Tonari no Kyuuketsuki-san
Touken Ranbu: Hanamaru
Touken Ranbu: Hanamaru 2nd
Triage X
Trickster: Edogawa Rampo 'Shounen Tantei-dan' Yori
Tsuredure Children
Tsurune
Tsugumomo
Tsuki ga Kirei
TsukiPro the Animation
Tsukiuta. The Animation
Tsukumogami Kashimasu
Tsuujou Kougeki ga Zentai Kougeki de Ni-kai Kougeki no Oka-san wa Suki desu ka
Twin Angels BREAK
Two Car
U
Uchi no Ko no tame naraba, ore wa moshikashitara Maou mo Taoseru kamoshirenai
Uchi no Maid ga Uzasugiru!
Uchouten Kazoku 2
Uchuu Patrol Luluco
Uchuu Senkan Tiramisu II
Uchuu Senkan Yamato 2202: Ai no Senshi-tachi 5 Rengoku
Udon no Kuni no Kiniro Kemari
Ueno-san wa Bukiyou
Ulysses: Jeanne d'Arc to Renkin no Kishi
Uma Musume Pretty Derby
Unhappy
UQ Holder! Magister Negi Magi! 2
Urahara
Urara Meirochou
Urawa no Usagi-chan
Ushio no Tora
Ushio & Tora 2nd
Uta no Prince-sama Maji LOVE Legend Star
Uta no Prince-sama Maji Love Revolutions
Utawarerumono: Itsuwari no Kamen
V
Valkyrie Drive -Mermaid-
Vampire Holmes
Vatican Kiseki Chousakan
Venus Project –Climax-
Vinland Saga
Violet Evergarden
ViVid Strike!
W
Wakaba Girl
Wakako-Zake
Wakanobu
Waka Okami wa Shougakusei!
Waka Okami wa Shougakusei! Movie
Wake Up, Girls! Shin Shou
Watashi ga Motete Dousunda
Watashi ni Tenshi ga Maiorita!
Working!!!
World Trigger: Toubousha Hen
WWW.Working!!
W'z
X
Xuan-Yuan Sword: Aoki Kagayaki
Y
Yagate Kimi ni Naru
Yahari Ore no Seishun Love Come wa Machigatteiru. Zoku
Yakusoku no Neverland
Yamada-kun to 7-nin no Majo
Yama no Susume 3rd
Yami Shibai 4th
Yamishibai: Japanese Ghost Stories 5th
Yamishibai: Japanese Ghost Stories 6th
Yamishibai: Japanese Ghost Stories 7
Yatogame-chan Kansatsu Nikki
Yo-kai Watch: Shadowside
Yo-kai Watch! 3rd
Yoru no Yatterman
Youjo Senki: Saga of Tanya the Evil
Youkai Apaato no Yuuga na Nichijou
Youkoso Jitsuryoku Shijou Shugi no Kyoushitsu e
Young Black Jack
Yowamushi Pedal New Generation
Yowamushi Pedal Glory Line
Yu-Gi-Oh! Duel Monsters Battle City Hen
Yu☆Gi☆Oh! VRAINS
Yume Oukoku to Nemureru 100-Nin no Ouji-sama
Yuuki Yuuna wa Yuusha de Aru: Washio Sumi no Shou
Yuragi-sou no Yuuna-san
Yuri Kuma Arashi
Yuri!!! on Ice
Yurucamp
Yuruyuri San Hai!
Z
Zero Kara Hajimeru Mahou no Sho
Zoids Wild