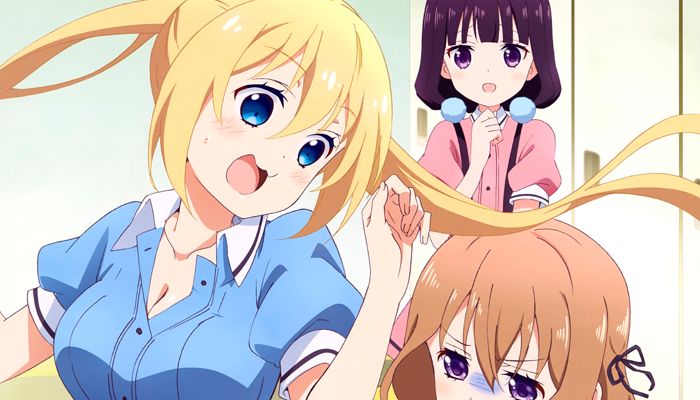 Se Acaba la
Reshares Temporada de Anime Otoño 2017
y con ello deja animes como:
Just Because, Inuyashiki, Blend S
, en este Reshares recopilamos los animes en la mejor calidad
HD SUPREMO
!!, a continuacion dejo la lista de anime y no olvides hacer tu
Donativo Anual
:
Reshares Temporada de Anime Otoño 2017
Ameiro Cocoa Series Ame-con!!
Anime-Gataris
Black Clover
Blend S
Boruto: Naruto Next Generations
ClassicaLoid 2nd
Code: Realize -Sousei no Himegimi-
Dies irae
Evil or Live
Garo -Vanishing Line-
Gintama: Porori Arc
Himouto! Umaru-chan R
Houseki no Kuni
Imouto Sae Ireba Ii.
Inuyashiki
Just Because!
Juuni Taisen: Zodiac War
Kino no Tabi - the Beautiful World- the Animated Series
Konohana Kitan
Kujira no Kora wa Sajou ni Utau
Love Kome -We Love Rice- 2nd
Love Live! Sunshine!! 2nd
Mahou Tsukai no Yome
Netojuu no Susume
Osake wa Fuufu ni Natte kara
Osomatsu-san 2nd
Ousama Game
Pokemon Sun & Moon
Sangatsu no Lion 2nd
Sengoku Night Blood
Time Bokan: Gyakushuu no San-Okunin
TsukiPro the Animation
Two Car
UQ Holder! Magister Negi Magi!
Urahara
Wake Up, Girls! Shin Shou
Yu☆Gi☆Oh! VRAINS
Yuuki Yuuna wa Yuusha de Aru: Washio Sumi no Shou